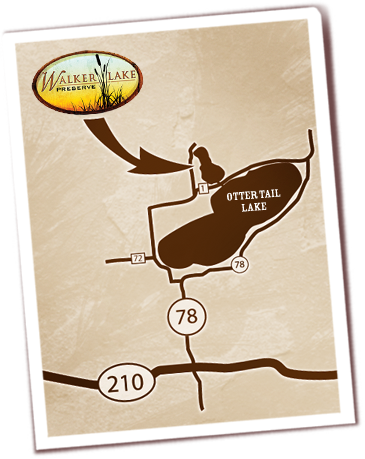 How to find Walker Lake Preserve
38493 Preserve Way Richville, MN 56576

Walker Lake Preserve is in Amor Township, Otter Tail County, MN.
Please stop by and see the spectacular home and seasonal RV sites.

Go one mile north of Country Road 1 on County Road 14 on the west side of Walker Lake.