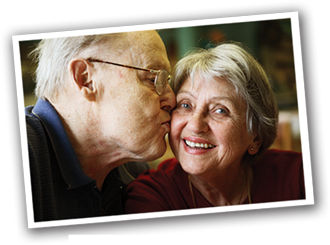 Events
We're always happy to make an appointment. Please contact us
News
March 9, 2020 - Feedback from the Red River Valley Sportsmen Show was overwhelmingly positive. We still have a few sites left for the 2020 season. Click here to see what available.
March 1, 2020 - Special Financing Package Announced. Qualified buyer can get lots for 10% down and low interest only payments that can take the after tax cost of ownership to under $4 per day. Click here for offer details .
Oct 2019 - Phase III complete. 14 New RV Sites ready for seasonal use in 2020.
Aug 2019 - Work beginning on Phase III. 14 New RV Sites ready for seasonal use in 2020.
Oct 2018 - Phase II complete. 13 New RV Sites ready for seasonal use in 2019.
July 2018 - Work on Phase II started. 13 New RV Sites will be opened for seasonal use in 2019.
May 2018 - Six RV Sites opened for seasonal use.
November 2017 - Ottertail Country Approves Changes to Conditional Use Permit. Any approved use for a single family home is now allowed. Specifically recreational camping units (RCU) are allowed.
Aug 22, 2016.Ground Breaking on Model Starter Cabin. Click here on financing options.
March 1, 2010 - Final plat filed with Otter Tail County. Walker Lake Preserve Community Service Association (the legal name for the home owners assocation) begins.
July 2009 - Walker Lake Preserve featured with a cover page and article discussing the environmentally-friendly development and how shared resources benefited the entire community. Click here to read article.
2007 to 2011 - Worst real estate bust since the Great Depression. Foreclosures flood the market. Very few new homes are built anywhere.
August 24, 2007 - Walker Lake Preservation Day
Governor Pawlenty proclaimed Walker Lake Preservation Day honoring WLP Development for their work done to protect habitat on Walker Lake.
August 24, 2007 - Conservation Easement Dedication Ceremony
Over 100 people attend featuring:
State Senator - Dan Skogen

State Representative - Bud Nornes

DNR Assistant Commissioner - Larry Kramka

Regional Fisheries Manager - Henry Drewes
August 3, 2007 - Land north of Walker Lake Preserve is transferred to MN - DNR. 21 acres and 750 feet of shoreline will be attached to existing land on the fish hatchery. It will be managed as an aquatic and wildlife management areas.
July 12, 2007 - Ground breaking on model home.
April 28, 2007 - Over 2,400 trees planted in Walker Lake Preserve and neighboring lands. Wildlife plots established.
October 15, 2006 - Electric and phone utilities turned on.
September 15, 2006 - Ground Breaking for Pavilion.
August 15, 2006 - Initial gravel road complete.
April 28, 2006 - Otter Tail County Board Approved Conditional Use Permit for Walker Lake Preserve.